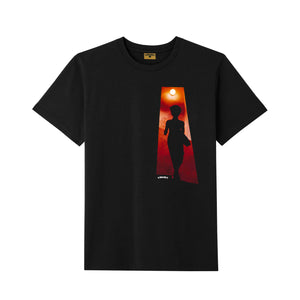 Flowery Years Tee, Black
Regular price $0.00 $42.00 Sale
100% cotton. Printed in Los Angeles.
Shipping begins 2/1/2021. Please allow 10-14 business days for processing. 
There are so many ways to feel about the year 2020, and yet, we so often find ourselves unable to find the words to express and contain those feelings, especially when those feelings are at odds. For one, we want to find an escape for ourselves while trying to create deeper connections with one another.
While apart, movies have provided us with a special kind of refuge, a refuge from our own realities that cast us into the perspectives we see on screen.
Our film is an homage to Wong Kar-Wai's In The Mood For Love (花樣年華 "Flowery Years"), a story dealing with the passage of time (referred to as the vanished years), isolation, and the desire for human connection at odds with a reluctance to do so. We're all in the mood for connection, re-connection, friendship, family, and love in all its forms. We're open and ready for our Flowery Years.